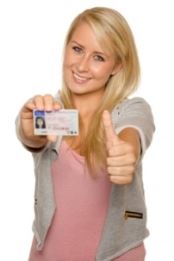 A class-action lawsuit challenging Virginia's Department of Motor Vehicles suspending the licenses of people who can't pay court fines and fees has been dismissed by a federal judge.
Judge Norman Moon states that because of jurisdictional authority, he cannot consider the case filed last July against Commissioner of the DMV Richard Holcomb.
Originally, lawyers of Legal Aid Justice Center and UVA School of Law challenged the state law because it "unfairly punishes the poor by requiring individuals with outstanding court costs have their driver's licenses revoked, making it hard for those people to get and maintain jobs.
More than 900,000 Virginians currently have a suspended license, and of those, 650,000 are due to court cost payment issues.
Opponents of the law claim it creates a vicious circle where the poor are unable to pay court fees because their license is suspended, and their license is suspended because they are unable to pay court fees.
The lawyers of the Legal Aid Justice Center say they fully intend to pursue the case further.
#virginiasuspendedlicense #suspendedlicenselawsuit