A 32-year-old man from Newport News was charged for his connection to a crash that caused the death of a Gloucester woman on Monday night.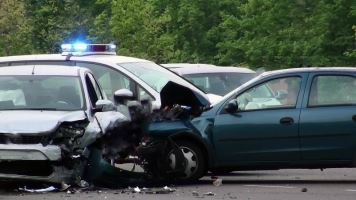 81-year-old Doris Jean Wright died after being caught in a three-car crash in York County on Denbigh Boulevard., after the driver of the vehicle responsible fled the scene on foot.
Arthur Harris, the driver of the Chrysler 300 responsible for the crash, was himself admitted to Mary Immaculate Hospital with various injuries and was later charged at Riverside Hospital with involuntary manslaughter and hit-and-run.
If you or a loved one has been involved in a wrongful death or personal injury claim, it's important to get an attorney experienced in these types of cases involved immediately. Call (855) 880-8163 for your initial
free consultation. Kalfus & Nachman PC, can help you determine whether you need a lawyer
for an accident or any personal injury case. #wrongfuldeathattorney #personalinjurylawyer
#yorkcountycrash #virginiahitandrun