Norfolk Truck Accident Lawyers
Assisting the Injured throughout Virginia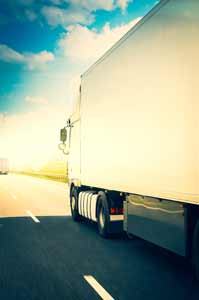 As roads continue to grow busier and more congested, truck accidents have become more common. Due to the massive size and weight of the average big rig, accidents involving these vehicles are often devastating and, in the worst cases, fatal. Unfortunately, the competitive nature of the trucking industry forces some truck drivers to feel pressured to deliver goods quickly. In doing so, many drive without the recommended amount of sleep, take unnecessary risks, or utilize drugs to stay awake.
If you or someone you love has been seriously injured in a trucking accident, it is crucial you retain experienced legal representation right away. Our team at Kalfus & Nachman PC can begin examining the details of your case and determine the best legal strategies to help you pursue maximum compensation. When you choose to work with our team, you can rest easier knowing we will stand by your side from beginning to end.
Please call us today at (855) 880-8163 to schedule a free case evaluation with one of our experienced Norfolk truck accident attorneys.
Common Causes of Serious Truck Accidents
According to the National Highway Traffic Safety Administration, a person is seriously injured or killed in a commercial truck accident every 16 minutes. The most frustrating thing about this statistic is that the majority of truck accidents are completely preventable. In Virginia, I-81 truck accidents happen far too often.
Negligence in tractor-trailer accidents can usually be traced back to multiple parties, such as the truck driver, the trucking company, the truck's manufacturer, and more. Some of the most common causes of truck accidents include:
Fatigued driving
Reckless driving
Improper truck maintenance
Overloading
Improperly-secured loads
Drug use
Many of these problems are a direct consequence of the competitive nature of the trucking industry. Motor carriers sometimes make their drivers' paycheck contingent on a quick delivery. Even though federal law limits the amount of consecutive hours a truck driver can legally operate their vehicle each day, drivers will often skip their mandatory rest breaks or cut corners on routine inspections - all in an effort to meet the high demands placed on them by their employer.
For more information, please see: Questions About Tractor-Trailer Accidents.
Is the Trucking Company Liable for My Damages?
In some cases, even when a truck driver appeared to act negligently, the trucking company can be held liable. In recent years, the Federal Motor Carrier Safety Administration (FMCSA) has made it harder for trucking companies to evade liability by leasing vehicles and hiring drivers as independent contractors, rather than employees. Now, trucking companies can be held liable regardless of whether they own or lease their fleet and regardless of the employment status of their drivers.
That being said, trucking companies are not always liable for accidents. In order to file a claim against a trucking company, you will need to show that it acted negligently or wrongfully in some way. Examples of this would include engaging in negligent hiring practices (e.g. failing to conduct background checks), inadequate truck driver training, and failing to penalize truck drivers who violate hours-of-service rules.
Our attorneys understand how to thoroughly investigate truck accident claims in order to determine exactly how the accident occurred and, therefore, who is liable. If appropriate, we can take aggressive action against the trucking company on your behalf.
Trucking Companies Are Prepared for a Fight. Are You?
Whenever a commercial truck accident occurs, motor carrier companies will quickly send lawyers, investigators, and representatives to the scene of the accident with the goal of minimizing the company's liability as much as possible. Without an experienced Norfolk truck accident lawyer on your side, you risk letting key evidence slip through your fingers.
The attorneys at Kalfus & Nachman PC know the tactics that trucking companies will use to fight your claim. We can help you understand your rights, gather the facts of your case, and get your life back on track. Our firm has the resources you need to fully investigate your accident, and we will identify every party who can be held accountable for your injuries.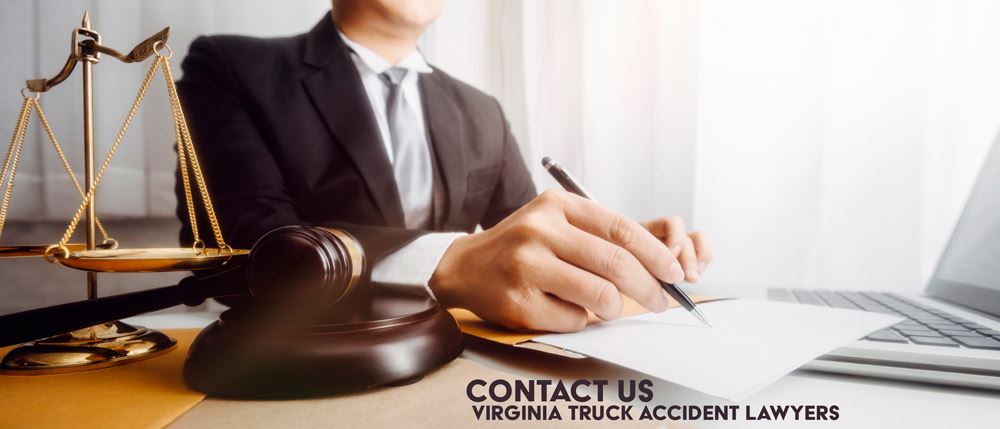 If you have been seriously injured in a truck accident in Virginia, contact our firm online or call (855) 880-8163 to schedule a free case evaluation.
---
Related Articles
Hear from Our Clients
Testimonials
- PAULA LEWIS

- Kathy Ebbitt

- James E. Groh

- Cheryl N. Mosley

- Michelle Budden
Our Results
We Mean Business
Auto Accident $7 Million

Auto Accident $975 Thousand

Auto Accident $875 Thousand

Auto Accident $800 Thousand

Auto Accident $775 Thousand

Auto Accident $675 Thousand

Auto Accident $625 Thousand

Auto Accident $600 Thousand

Auto Accident $500 Thousand

Auto Accident $450 Thousand