Running from Tennessee to the Canadian border, I-81 brings a great deal of traffic through northern Virginia. Between commuters, vacationers, and local traffic, the interstate is on of the major arteries in the eastern United States.
But like all crowded roadways, I-81 sees its fair share of accidents.
Take September 3rd, 2016 accident when a tanker truck flipped over and caught fire in the median of I-81 near Christiansburg, south of Roanoke. The fatal crash closed several lanes of traffic as workers fought to control the blaze, leaving one dead.
While the causes of accidents may vary, major expressways like I-81 share several factors, such as speed, the potential for congestion, and little margin of error for distracted or drunk driving.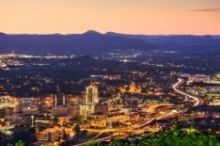 Even if you live locally and use I-81 every single day, relaxing and going into "autopilot" when you get behind the wheel is a recipe for disaster. Sometimes the bad driving of another can be avoided by practicing safe driving yourself.
So stay safe, stay alerted, and treat I-81 and other local roadways with caution and alertness.
#interstate81crash #interstatesafety #roanokeaccidentattorney #roanoke #lynchburgattorney