With the recent high-profile ATV accident involving Britney Spears' niece, some are questioning the safety of ATVs, especially when driven by children.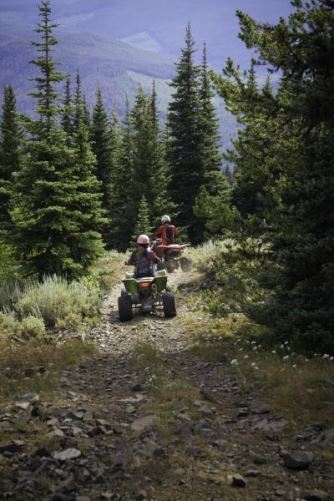 Like all vehicles, ATVs (all-terrain vehicles) need to be driven safely to avoid accidents, but they come with specific guidelines given their off-road ability and lack of safety features when compared to cars.
When driving an ATV, be sure to wear a helmet, goggles, a long-sleeved shirt and long pants, gloves, and shoes or boots that cover the ankle.
ATVs are meant to be driven off-road and don't belong on roadways—especially highways.
Like all vehicles, ATVs should never be driven under the influence of drugs or alcohol.
Single-rider ATVs should never be driven with a passenger.
Different ATVs are built with different age groups in mind—finding the right vehicle is critical.
Riders under the age of 16 should ALWAYS be supervised—ATVs are powerful vehicles, not toys.
ATVs should only be driven on well-marked, designated trails, and only at safe speeds.
If your children frequently drive ATVs, be sure they're supervised at all times, and make sure they're well-educated on proper driving techniques.
If necessary, ATV driving courses are available to give you more peace of mind. Have fun, and be safe out there.
#britneyspearsatv #atvsafety