At approximately 8 pm last Wednesday, 38-year-old John Rutland was heading south across SR-674. After entering the intersection, Rutland struck another vehicle, driven by 20-year-old Marbella Valencia-Bustos, causing her car to flip over.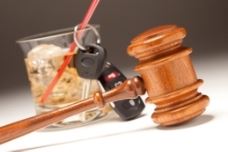 Among those in Valencia' vehicle who were transported to Tampa General Hospital were an infant, a one-year-old, the 3-year-old, a 4-year-old, a 10-year-old and 30-year-old Guadalupe Bustos-Benitez.
Unfortunately, 3-year-old Jacob Bustos passed away due to injuries sustained in the crash.
Arrested at the scene, Rutland is facing eight charges including DUI manslaughter. Rutledge's vehicle was also transporting two children ages 5 and 9, who were uninjured.
#drunkdriving attorney #norfolkdrunkdriving