Thinking about getting your car's windows tinted in Virginia?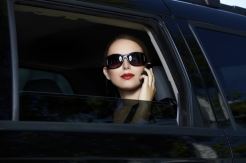 Window tinting can be done for several reasons, but don't always assume your tint is legal. Police can and will pull vehicles over for excessively darkened windows, and the requirements vary from state to state.
Here are the basics of Virginia's tinted window laws:
For all vehicles, the front two windows (driver and passenger) may not be tinted below 50% transparency.
For cars, the rear windows may not drop below 35% transparency.
For multi-use passenger vehicles (vans, SUVs, trucks, etc), there are no limits to tint transparency.
So what's the penalty for exceeding your vehicle's tint guidelines? Don't be surprised to pay for window tint removal, receive a ticket, and pay fines in excess of $110.
When in doubt, err on the side of lighter window tinting. It might save you a few hundred dollars down the road.
#virginiawindowtint #windowtintillegal