Crash Involving Multi Vehicles on I-264 W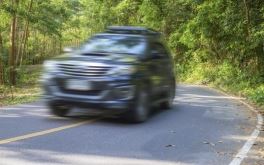 Headed out this week for the Thanksgiving Holidays, please be careful. This morning on I-264 an overturn tractor trailer was involved in multi-car collision. The accident occurred in the westbound lanes @ the Independence Blvd exit, forcing first responders to divert traffic.
AAA has already reported that there will be an increase in travelers on the road this year. Please make sure you are distracted while driving, and put safety first.
Posted By
Kalfus & Nachman
Categories: