The holidays are upon us, and there are shoppers on the road trying to find that special gift for the season. Add holiday traffic and rush hour traffic on any major interstate in Hampton Roads and you have congestion, distracted drivers, and speeding. Friday night rush hour traffic on I-264 heading westbound a van crossed the median and struck two vehicles.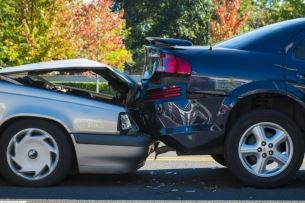 It was a fatal two; injuring six others in the car crash. The passenger in the Chrysler did not survive 20-year old Brittany Landers-Morgan, the driver was taken to the hospital with serious injuries. Stephen W. Austin of Albemarle, NC, was also killed in the accident. The third vehicle carrying a family of four suffered non-life threatening injuries.

State Troopers have not charged the driver, as the cause of the accident remains under investigation.