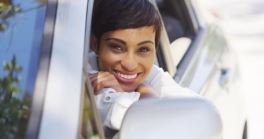 That time has come – for your children to head off to college and aspire to be the adults you've raised them to become. Before they leave, you will undoubtedly be adding large sums of cash to their food plans and ensuring that they have sufficient shower shoes. On top of that, you'll want to make sure that your college-aged young adults have the right car insurance.
There are many factors that can determine whether your children should have their own car insurance policy or whether they should stay on your policy. These factors can help you determine what to do about your children's insurance:
Do your children have the title to their own car or is it in your name?
Will your college-aged child be living with your during school?
Will your child be a full-time student?
Keeping your child on your insurance may ensure lower rates.
Take advantage of discounts like if your child needs an "occasional driver" policy rather than a full-time driver policy.
Good student discounts.
Once you've reviewed all of these questions with your car insurance policy, you can feel secure that you'll get the best insurance and the best deal for you and your family.
Don't Get Caught Without Insurance in Virginia
In the state of Virginia, like most states, you must have car insurance including underinsured/uninsured motorist coverage. To discuss car insurance for your college-aged children, please contact Kalfus & Nachman. We can help you ensure that you have the proper coverage so you don't incur penalties. We can also help you seek compensation if you've been involved in any type of underinsured or uninsured motorist accident. Contact us today by calling (855) 880-8163. We proudly serve clients in Norfolk, Newport News, Roanoke, and the surrounding areas.