A recent viral video seems to show footage of the bus driver involved in the recent accident that injured a 6-year-old girl using his phone behind the wheel.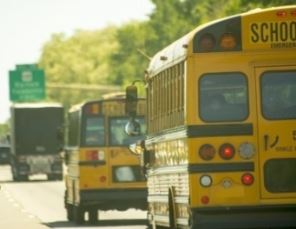 The videos were uploaded by Chris Beaton, father of an 8-year-old who attends Churchland Middle School. Beaton's son took the videos after receiving a written warning for changing seats on the bus, after which he moved closer to the front and began recording the driver.
Although Portsmouth schools did not confirm the name of the driver, they did confirm that the driver implicated in the recordings no longer works for the school district.
Whether the accident was caused by distracted driving or not, it only highlights the fact that April is Distracted Driving Awareness Month. Even brief or sporadic cell phone use at the wheel can lead to disastrous results, and every year almost 400,000 people are hurt by distracted drivers, with another 3,000 deaths.
#portsmouthbusdrivertexting #portsmouthdistracteddriver