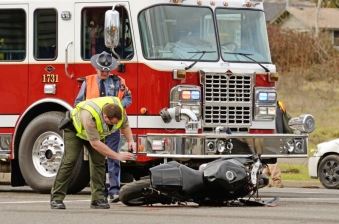 Be careful motorist, more and more motorcyclist are hitting the road.
Just recently a man was killed in a single-vehicle motorcycle wreck early Sunday in Roanoke.
It's currently not known how the driver of the motorcycle crashed.Scott Lemon of the Roanoke City Police says the motorcyclist's identity won't be released to the public until all members of his family have been notified.
The crash occurred near Orange Avenue and Cherry Street on 5th Street in Northwest Roanoke.
#roanokemotorcyclecrash #roanoketrafficfatality