After upwards of 80 million customers had their sensitive information hacked from the insurance company, Anthem, there are now multiple class-action lawsuits being filed against the second largest U.S. healthcare provider.
Anthem announced that personal information for as many as 80 million people, which includes 40 million current customers and federal employees, could have been exposed to a massive computer hack. During this attack, the hackers gained access to the following personal information:
Names
Social security numbers
Contact information
Insurance member IDs
Salary and employment information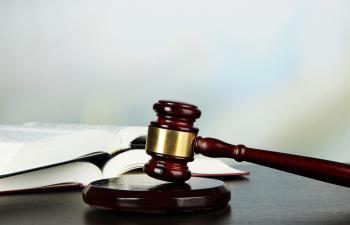 The class-action lawsuits address the fact that these members paid money to Anthem with the supposition that Anthem would adequately encrypt and protect their information, but failed to do so. Additionally, the lawsuits claim that the hackers now have access to more than just their medical information, but also their social security numbers and identification which makes it that much easier for other sources of information to be hacked or stolen.
These lawsuits are claiming that Anthem didn't follow adequate-enough policies to protect their customers' critical information, after being warned to do so by National Security due to the recent hacks on the Retail and Quick Service Restaurant Industry.
Lawsuits may be seeking damages for the following:
Breach of contract negligence
Violations of data breach laws
Restitution for costs
Restitution for identify theft and any charges that incur from that
Anthem has issued a statement to their members from their direct website stating that it was not just client information hacked, but also Anthem employees' information. Anthem also says they are offering free credit monitoring and identity protection services to those that were affected by the hack. They invite you to view frequently asked questions by clicking here.
Be Wary of a Falsified Email from Anthem
In recent news, a phishing email is being sent to several insured Anthem members that had their information stolen, asking them for further personal information. Anthem warns that they are not sending this email and ask people to report it and not give away any of their personal information.
Seek Help with our Norfolk, Virginia Class-Action Lawyers
At Kalfus & Nachman, our attorneys have experience with all types of class-action or mass-tort lawsuits including identity theft. It is Anthem's most pertinent responsibility to protect your information and, in failing to do so, they may have committed negligence. If you have had your information hacked and would like to know what you can do about it, please contact our Norfolk attorneys today. We can help you to determine how to protect yourself and can work toward getting you compensation for the breach. Call us today at (855) 880-8163.