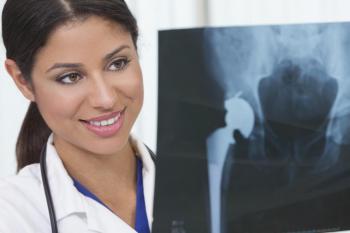 If you have had a Stryker AGB II or Rejuvenate hip implant, it is imperative that you read through this information as the deadline to file a claim on the approved global settlement is rapidly approaching.
In July 2012, Stryker recalled the Modular-Neck Hip Stems Systems, and there is compensation available to anyone that had that implant procedure before November 3, 2014. Contact our Norfolk defective product attorneys today for help.
Stryker hip implants have been found to cause a myriad of problems after it underwent a study showing that the implant could loosen or corrode.
The study discovered that Stryker hip implants could cause the following:
Loosening of the implant
Corrosion of the implant
Metal debris released into the body
Increased levels of chromium, cobalt, and titanium in a patient's blood stream which can lead to metallosis
Pain
Tissue necrosis (tissue death)
Hypersensitivity
Allergic responses
Osteolysis (thinning or weakening of bones)
With the Stryker implants corroding, the metal that enters a patient's blood stream is treated as a foreign object and the body cannot process it. This causes metallosis, which means a person's blood stream has toxic levels of metal in it. This can lead to bone and tissue death along with severe pain.
To qualify for the settlement you must have undergone revision surgery prior to November 3, 2014. Stryker is reimbursing affected victims for testing, treatment, revision surgery, if necessary, and other out-of-pocket costs relating to this voluntary recall.
The deadline to submit a claim as a part of the global settlement is December 14, 2014, so please don't hesitate to contact the Roanoke defective product attorneys at Kalfus & Nachman today.
If you or a loved one has been involved in a personal injury involving a defective product, it's important to get an attorney that has experience trying Stryker hip replacement recall cases. Contact Kalfus & Nachman online today or call us at (855) 880-8163.