Taking to the road during the summer is a great American tradition. There's Memorial Day, Independence Day, Labor Day and a whole bunch of sunny weekends in between, and these are all great occasions to take the car out and do a little traveling.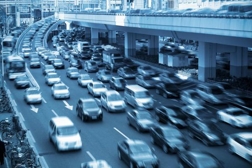 Our Virginia auto accident lawyers certainly don't want to discourage you from getting behind the wheel during the summer. We know you have places to go and people to see. But we do want you to be safe – accidents spike during the summer, and too many innocent lives are altered by these devastating accidents.
If you're planning on doing some driving this summer, here are a few tips for avoiding accidents:
Never drink and drive. Drunk driving is a huge problem during the summer, as many of our great summer holidays frequently include heavy drinking. If you've had a few at your friend's Fourth of July barbecue, don't drive home.
Be prepared for sudden weather shifts. The summer weather in Virginia can be crazy – hot and sunny one minute, pouring down rain the next. Make sure your car is equipped with good tires and effective windshield wipers before taking to the road.
Be vigilant. You can do everything right and still suffer a terrible accident. Keep your eye out for drunk drivers and take steps to avoid them, if possible.
Carpooling is often a great option for summer events. If you're going to a concert with a bunch of friends, you don't need to all drive your own cars. See if you can take one car together – you'll save gas, and you'll pull a couple vehicles off the road.
And if you still suffer an accident as a result of another driver's negligence, the attorneys at Kalfus & Nachman can help. Our experienced auto accident lawyers fight for drivers who do follow the law and drive safely, yet find themselves dealing with huge medical bills and other expenses after an accident.
If you need an experienced, passionate auto accident lawyer in the Virginia Beach, Virginia area, please call Kalfus & Nachman, Attorneys at Law today at 1-800-361-0430 for a free consultation.