A report by the National Coalition for Safer Roads offers alarming insights into driving habits during holidays, with one of the most interesting facts being that Memorial Day weekend is the most dangerous holiday weekend of the year.
Last year, more than 2.3 million motorists ran red lights over last year's Memorial Day weekend, adding up to 1.2 violations every second.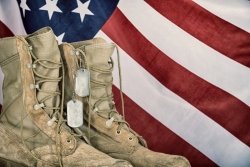 To stay safe this Memorial Day weekend, keep these three tips in mind while traveling:
Plan ahead with extra travel time, and don't count on speeding or running lights to make it to your destination on time
Take breaks to stretch and clear your head
Know that the time of highest risk is Friday afternoon, right after people are getting off work
Always be vigilant when crossing through intersections. Even if you have a green light, look both ways for vehicles that may have missed the light. Above all else, stay safe and have a wonderful holiday.
#memorialday2017 #memorialdaytravel