By 'soft' tissue, we mean injuries specific to your body's muscles, as well as the damage, done to tendons and ligaments, which connect muscles to each other and your bones.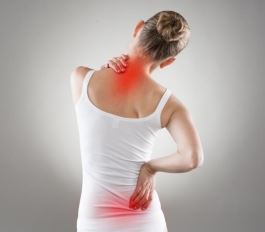 The most common types of soft tissue injuries are:
Contusions (bruises)
Sprains (ligament damage due to joint over-extension
Strains (overuse of a tendon or muscle)
All three types of soft tissue injuries are common following a car crash and can cause intense swelling, stiffness, and pain. However, the most common type of soft tissue injury that occurs during car accidents is whiplash.
Whiplash can be a strain or sprain, or even a hyperextension of the neck, caused by the strong back and forth movement of your head during a crash. Whiplash victims may experience:
Sharp neck pain and stiffness
Back problems
Memory loss, concentration issues, and other cognitive problems
Whiplash symptoms can occur right after a crash, but they might not fully manifest until several days after the accident. It's not uncommon for victims of even minor crashes to feel fine immediately afterward, only to experience severe whiplash pain days later.
Untreated, whiplash can progress to chronic back and neck pain. That's why it's so important to seek medical attention after a crash in which your head was jolted violently, even if you think you're fine.
Treatment for whiplash might involve wearing a neck brace and undergoing physical therapy—treatments that another driver might be liable for, depending on who was at fault for the accident.
Remember, seek medical attention if you think you might have whiplash. Treating the problem early can prevent years of chronic pain and discomfort.
And if you suffered soft tissue or any other type of injury in a crash due to the negligent or reckless behavior of another driver, you may be entitled to compensation. Be sure to discuss your options with a trained lawyer before you're stuck with the medical expenses.
#caraccidentsofttissueinjury #carcrashwhiplash