Last Thursday afternoon, a woman crossing the parking lot of a shopping center in Dulles Eastern Plaza was struck and killed by a vehicle, police in Sterling say.
The man driving the other vehicle reportedly remained at the scene until police arrived.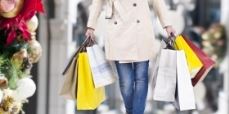 Authorities are still investigating the accident, and it's unclear what other details could have played a roll.
#loudouncountyparkinglotdeath #shoppingcentercaraccident