Last Wednesday, a man driving a 2011 Silverado on westbound I-66 ran off the road and collided with a highway maintenance truck on the shoulder.
The Silverado's driver, 52-year-old Lansing M. Dow of Haymarket, was taken to a local hospital where he later died from his injuries. Dow was not wearing a seatbelt.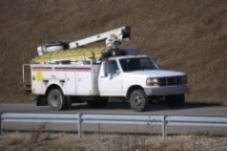 The maintenance truck, which was using its arrow board and amber lights at the time, then struck one of the highway workers, sending him into the roadway. Luckily, the worker only received minor injuries.
Police are still investigating the crash.
#i66crash #personalinjuryattorney #battlefiedlblvdcrash