The National Safety Council (NSC) estimates that Labor Day Weekend 2016 was one of the worst for traffic fatalities in recent years, with an estimated 438 deaths.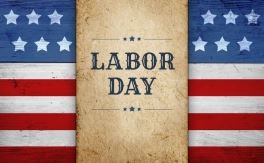 Going back to 2009—when 351 people were killed in accidents during the same weekend—2016 tops the list of deadliest years for Labor Day driving, and 18% higher than the 7-year average.
According to the NSC, seat belts were likely responsible for saving 170 motorists' lives over the weekend, but an additional 100+ deaths could have been avoided if everyone buckled up.
On the whole, Labor Day Weekend is almost 6% more dangerous than non-holiday weekends throughout the year, possibly due to a range of factors—driving longer distances, increased drunk driving, driving with multiple passengers, and with more vehicles on the road.
As traffic fatalities continue to fluctuate, it's critical to do everything in your power to avoid becoming a statistic. Eliminate distractions, never drive while drunk, and avoid traveling during the night without taking a break
#laborday2016 #labordayddrivingstats