With the big game coming up soon, that means hunkering down inside with friends and family for a few hours of food and fun.
Naturally, alcohol tends to be a big part of our gameday celebrations, too. And there's nothing wrong with that, as long as you aren't getting behind the wheel.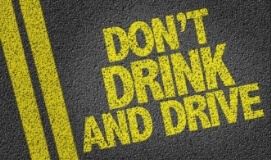 Too often, people wait until after they've started drinking to figure out a way to get home after the game. That can leave us with mediocre or even downright dangerous options that could put our lives at risk.
According to the National Highway Traffic Safety NHTSA of total driving deaths in 2012 were due to drunk driving, and 43% of all driving fatalities on the day of the big game were due to drunk driving.
We don't want anyone in our community becoming a statistic, which is why we offer a program called Safe Ride Home.
The program attempts to provide free cab rides home to anyone in need on the day of the game to prevent driving under the influence, and we also try to make Safe Ride Home available on other major holidays, such as New Year's and St. Patrick's Day.
Check out our Safe Ride Home page for more details, and have fun, safe Sunday!
#hurtlinesaferide #gameday