The last thing anyone wants to think about when visiting a carnival, festival or amusement park is what to do if you're seriously injured during your visit.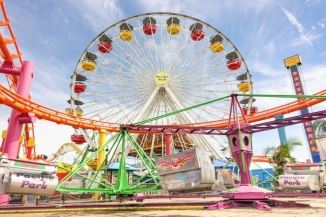 And while amusement park injuries are thankfully few and far between, the nature of these injuries typically makes them very harmful when theydo occur.
Hopefully, your trips this summer will be free from the danger a small group of people experience each year at amusement parks, such as this girl—whose hair became stuck in a carnival ride's spinning mechanism.
It's best to be prepared for the worst. So, what can you do if you find yourself in a dangerous situation at one of these locations?
The two types of claims you'd be able to file against a park are negligence and product liability.
Negligence examples include improperly trained staff, failure to inspect, operate or properly maintain the rides, failing to display clear warnings about rider safety, and providing inadequate or incorrect instructions to riders.
Product liability, on the other hand, extends to circumstances beyond the immediate control of the park itself—manufacturing flaws such as unsafe restraints or the ride's mechanisms.
Of course, parks may use a variety of legal defenses to show they aren't at fault.
Through safety disclaimers on their tickets, arguments that riders didn't follow posted instructions, and a general assumption of risk you take when entering the park, you'll need an experienced attorney who knows how to navigate these defenses and help prove you're really entitled to damages.
#carnivalinjury #amusementparksafety