It might be stereotypical to load up on tools for your dad on Father's Day, but the fact is tools are one of the most sought-after presents this time of year. Problem is, new tools are usually expensive.
But have you considered used tools? Not bargain-bin junk, but well-maintained gems that former owners just don't need anymore?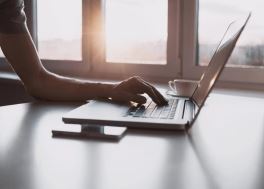 Craigslist can be a gold mine for these hidden treasures, if you know where to look. Here are a few tips to help you navigate the scammers and low-quality items to find dad the perfect addition to his tool shed this summer.
1. Figure out exactly what dad needs.
It might feel great to land a sweet deal on a power tool, but does your dad really need it?
Narrowing down exactly what he needs can help you focus your search, and ultimately help you find better deals.
Pay attention to the price of brand-new models your dad is interested in, and try to find the same or similar tools on Craigslist. You'll often be able to get very lightly used tools for half—or less—the original price.
2. Learn the difference between light- and heavy-duty brands.
Power tools generally fall under two categories—those made for the average weekend DIY kind of guy, and those made for professionals like contractors.
The former are meant for lighter use, and thus tend to cost lower.
Brands making DIY tools are ones like Craftsman, Black + Decker, and Porter Cable. More durable brands include DeWalt, Bosch, and Milwaukee.
Regardless of the brand of tool or who you're buying it from, absolutely be sure to plug in the tool and make sure it works before you buy. Remember that most tools also come with various accessories, cases and manuals—if those aren't available, be sure to haggle down.
3. Learn how to find tools on Craigslist.
Surprisingly, you shouldn't limit your search to the "Tools" category. You'll find listings under all sorts of other categories, from general to household to garage sale.
Craigslist allows you to bookmark listings and search terms, to make future searches easier.
Once you've found the perfect listing, give yourself a reality check. Is the item brand-new and still in the box, but selling for peanuts? Is it just too cheap in general? Stolen tools are sometimes (unfortunately) sold online, so walk away if the deal seems too good to be true.
The Perfect Gift for Father's Day
You might turn up your nose at the thought of buying a used gift for Father's Day, but the fact is there are incredible bargains to be found for those willing to put in a little effort. Often you'll be able to find tools just shy of brand-new for a fraction of the original cost.
The option is out there, so never feel obligated to pay the sticker price for that new drill your dad has his eye on.
#fathersdaygift #craigslistguide