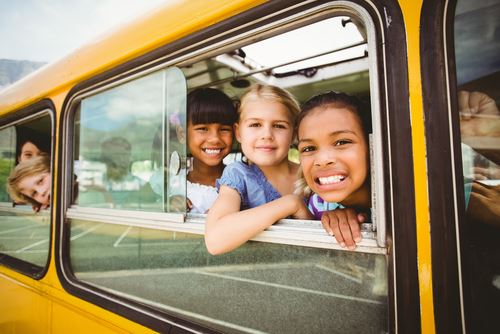 A Virginia Beach school bus was involved in an accident on the afternoon of May 8, 2018.
The accident happened around 12:30 p.m., at the intersection of First Colonial Road and Virginia Beach Boulevard. It was reported that no children were on the school bus at the time, thankfully, but there was property damage to the school bus and a sedan. There were no injuries reported as well.
Incidents of school buses being involved in accidents spur have spurred discussion among Virginia lawmakers on whether seat belts should be required on school buses. In 2017 the Virginia General Assembly deliberated on a bill requiring seat belts on new school buses, with a goal of all buses in the commonwealth having seat belts by 2027, but the bill did not pass.
One school district in Virginia has decided to implement seatbelts on school buses in their district without being required to do so.
In November 2017, Henrico County Public Schools were the first school disctrict in the state to add buses with seat belts to their fleet. The school system bought new buses with three-point shoulder-and-lap belts to replace older buses.
Seatbelts are not currently not required on school buses due to the concept of "compartmentalization" which the DMV maintains keeps students safe in the event of a crash.
The Virginia DMV states that "School buses don't have seat belts in them because they have a built-in occupant protection system known as "compartmentalization," which is a system of seat height, seat length and padding, among other requirements. Compartmentalization is like an egg carton protecting a child."