The driver of a 2005 PT Cruiser involved in a December 30th crash in Northern Virginia was charged with reckless driving after disregarding a red light at a busy intersection.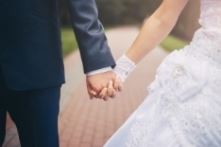 The passenger—38-year-old Rebecca Fay, wife of driver Patrick Fay—was taken to Roanoke Memorial Hospital for treatment after the couple's car struck another vehicle, but was taken off life support five days later.
Mr. Fay and the couple's two children suffered no serious injuries from the crash.
#northernvirginiacrash #passengerfatality