With the weather warming up, a lot of us are eager to get back outside and participate in sports—both for fun and competition.
But you or your kids are probably a little rusty after months of being cooped up inside. In order to prevent injuries that could keep you sidelined for weeks, take a look at these tips for playing it safe this spring.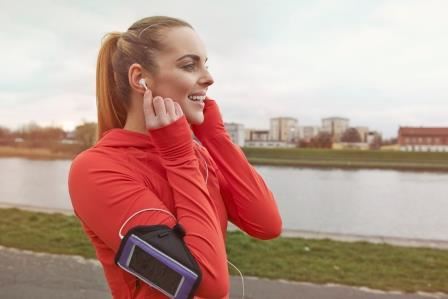 Know the Most Frequent Injuries
So many springtime sports injuries happen because athletes are either working or in school all week, then go full tilt on the weekends.
Undertaking vigorous, explosive exercise after a long period of inactivity is a recipe for acute injuries like sprains, torn tendons and pulled muscles.
On the other hand, frequent sports participation can lead to overuse injuries like shin splints, stress fractures or chronic tendon pain.
An Ounce of Prevention
Luckily, avoiding these injuries in the first place is very simple.
Rather than limiting physical activity to the weekends, spread out your workload throughout the week by engaging in other intense cardio or strength training.
Recovery days are crucial, especially for people like student athletes who may be playing multiple sports.
Every day—whether you're training, competing or resting—you should focus on proper nutrition to speed up recovery and prevent injury. That means getting plenty of protein, vegetables and fruit, and drinking a lot of water.
Walk It Off...Or Not
Are you sore, or are you hurt?
While novice athletes tend to overestimate soreness, more seasoned ones often underestimate pain.
While it's entirely normal to be sore after physical exertion—even for several days—nagging or sharp pain can be serious, especially if swelling is involved.
Listen to your body and visit a doctor, and never push yourself (or your kids) to keep playing or exercising if something don't feel right.
#sportsinjuries #springsports