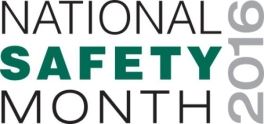 During June, our attorneys at Kalfus & Nachman are proud to join with the National Safety Council's (NSC) mission to promote safety in our country. If we can all join with them to spread awareness about the dangers we encounter every day, we can help to make this a safer country for everyone.
During June, the NSC reminds everyone to by SafeForLife, meaning to keep everyone protected from injury and death from birth to elderly states.
During June, there are different subjects that the NSC focuses upon including the following:
Stand Ready to Respond – become certified in first aid and CPR so you're ready for the worst
Be Healthy – keep medicines away from children and be careful about your own medications interacting with one another
Watch Out for Dangers – make sure your home is safe for children, adults, and the elderly by preventing falls, spills, and other dangers
Share Roads Safely – practicing safe driving with your teens, set a good example, and be aware of how aging can change your driving abilities
Attorneys Kalfus & Nachman Want You Safe
At Kalfus & Nachman, our lawyers have seen far too many horrible injuries occur because of dangers that could have been prevented. We truly hope that, during this June, you'll join us in promoting safety and protecting for everyone in your community.
Should you need more information or need our help with an injury, please contact us today by calling (855) 880-8163. We proudly serve Norfolk, Roanoke, Newport News, and the surrounding areas.