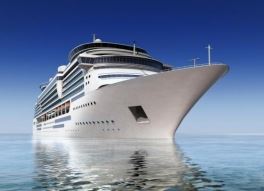 When you and your family embark upon a cruise, you have the expectation of a fun and safe adventure. While this is true most of the time, there are several ways that you can become injured while on a cruise ship. Here are seven of the ways that you and your family may become injured while aboard a cruise ship:
Slip-and-fall – on a cruise ship, the staff is supposed to maintain the decks and place warnings wherever it may be slippery. Also, the stairs and landings are supposed to be properly balanced and safe to ensure no one falls.
Drowning – cruise ships have multiple pools; some even have water slides, parks, and surfing experiences. These need to be properly cared for and monitored by the cruise line's staff in order to prevent your family from drowning. Additionally, pools need to be properly secured at night if a lifeguard isn't available.
Collisions/groundings – when a cruise ship collides with another ship or underwater piece of land, everyone aboard the ship is at risk for catastrophic injuries.
Fires – fires aboard cruise ships can lead to a myriad of problems for the passengers, including a risk of being burnt, having to evacuate the ship, and a loss of power which can cause a loss of sewer and food storage capabilities.
Food-borne illnesses – cruise ships can hold thousands of people, but they are still within a confined space, so horrible stomach viruses can be spread without much capability to stop them. Or, if food isn't prepared or stored properly, hundreds to thousands of people may become terribly ill in a rapid amount of time.
Injuries while on excursions – while the cruise line contracts with many companies to provide their on-land excursions, that doesn't mean that the companies maintain all of the necessary safety protocols you would expect. Many people suffer injuries while snorkeling, scuba diving, kayaking, zip-lining, and spelunking, among other excursions.
Defective cruise ship equipment – you may suffer an injury because of faulty equipment in the on-ship bowling alley, climbing walls, water rides, golf courses, and other amenities.
Contact Our Cruise Ship Lawyers for Help
Attorneys and insurance companies that represent cruise ship lines will do everything in their power to keep from paying out massive claims or having their brand smeared. This can include difficult-to-understand fine print about how to file lawsuits against the cruise lines.
Our attorneys know the intricate laws that you have to follow should you want to file a lawsuit for your injuries and suffering and can help you with your case. We serve clients in Roanoke, Newport News, and Norfolk, Virginia and will work to get you the compensation you deserve. Please contact Kalfus & Nachman today for a free consultation at (855) 880-8163.