The disturbing story of an Uber driver who picked up passengers between victims of his killing spree leaves some wondering how safe the alternate cab service really is.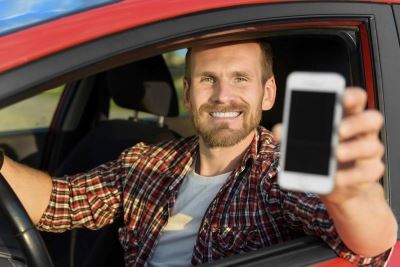 Although many are questioning if Uber's driver vetting process is stringent enough, is Uber really more dangerous than taking traditional cabs?
Well, let's go straight to the source and look at Uber's extensive precautions they take to ensure passenger safety.
First of all, every Uber trip is insured—from pickup to drop-off, covering both the rider and driver. And, the company employs incident response teams who are trained to respond to emergencies around the clock.
As far as driver vetting goes, Uber screens all applicants with background checks at the local, state and federal level. Also, drivers each have a profile in the company's app, allowing passengers to pick and choose the best driver and rate them after a ride.
This idea that anyone with a criminal record can become an Uber driver is just false.
Critics of Uber say the company should have done more to screen out bad drivers. They fail to mention that the shooter we talked about earlier had a clean background check.
Criminal histories are just that—history. They can't predict the future, and one loose cannon doesn't mean Uber is inherently flawed or unsafe.
Of course, it's up to you to pick the safest form of transportation. Uber claims there's nothing wrong with its hiring process, and says they garner unwanted attention because their company is relatively new.
For now at least, it seems like catching an Uber ride across town isn't more dangerous than taking a cab or driving yourself.
Please take a look at our segment from this weeks Hampton Roads Show for more safety tips on utilizing On Line Taxi Services.