Be careful out there on the road. The temperatures are dropping which turns puddles on the road to Black Ice. Drive carefully and obey the designated speed limits on I-81 and I-77. Most importantly do not drive distracted. A 35-year-old Roanoke County native Frances Kimberley Humphreys was found dead in her vehicle this Sunday.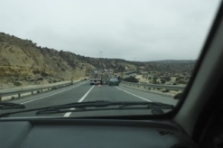 Police arriving on the scene early Sunday afternoon found the green BMW in a ditch. There were no other vehicles involved.
The car was removed from the ditch—near the 4900 block of Old Mountain Road—but police are still investigating the crash.
#roanokeaccident #oldmountainroadcrash