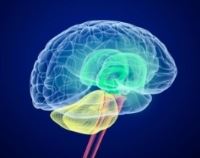 One of the worst possible outcomes of any type of injury is when the brain is affected. Brain injuries are not only an emergent injury that require immediate care, but they usually can require care that can last months, years, and even the entirety of one's life. This is why our attorneys at Kalfus & Nachman can't stress enough the importance of seeking legal help if you've suffered a brain injury,
Brain injuries can occur because of bad automobile accidents or even due to medical malpractice. Whatever the cause, brain injuries can lead to any of the following:
Spinal cord injuries
Paralysis
Horrible infection
Physical disabilities
Emotional disabilities
Inability to work
At Kalfus & Nachman, our lawyers will use all of our decades of experience and tenacity to get you the compensation you need and deserve. We will fight to get you coverage for your injuries, suffering, pain, disability and more. We will also factor in the fact that you may need medical care and coverage for the entirety of your life and the life of your familiy. This compensation can be for the following:
Emergent care
Prescription medications
Physical therapy
Occupational therapy
Loss of employemnt
Loss of benefits
Pain and suffering
Loss of life's enjoyment
Contact Our Attorneys For Help
If you or a family member has been injured and has a brain injury, the best option is to contact our attorneys and file a lawsuit. We will tenaciously represent you and work to get you the maximum amount you deserve. Please contact Kalfus & Nachman today by calling (855) 880-8163. We are proud to serve the communities of Norfolk, Newport News, and Roanoke, Virginia.