This year Virginia State Police have reported that the number of fatalities across the state is down compared to 2015. They reported that seven people were killed in the following counties and cities Appomattox, Buckingham, Campbell, Caroline, Loudoun, Nottoway, Newport News and Norfolk. Four of the victims were reported not to be wearing seatbelts.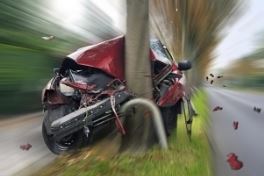 The State Police also cited 2,812 reckless drivers and 137 drunk drivers. It's hard to believe that over 500 drivers received tickets for safety belt violations. It's always important to buckle up when operating a motor vehicle, and especially restrain small children properly.
Continue to be alert and cautious and don't drive distracted, from your friends Kalfus & Nachman.
#crashesvirginia #personalinjuryattorney