Hyundai recently announced a recall for more than 62,000 of its Sonatas after reports of panoramic sunroofs detaching while driving.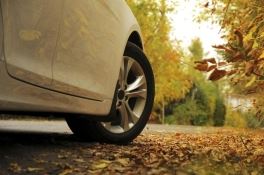 Although no injuries or crashes due to the faulty sunroof have been reported, the voluntary recall affects both 2015 and 2016 sedans produced at Hyundai's Alabama plant between May 28, 2014, and March 18, 2016. The recall also covers Sonata hybrids produced at the same plant between December 8, 2014, and Aug 18, 2015.
The sunroofs appear to malfunction because of wind deflectors, which are positioned to reduce noise from the open sunroof while driving. The wind deflectors weren't installed securely on several of the vehicles in question.
Although many vehicles fall under the recall's umbrella, it's important to note that this recall is voluntary and only a handful of cases have been reported since March.
Still, better to be safe than sorry. Hyundai is supposed to get in touch with all owners of affected vehicles, and the sunroof repairs fall under your new vehicle warranty.
#sonatarecall #sonatasunroof