Around 7:40 pm on westbound I-64 just east of Barlow Road in York County, a 2004 Honda Accord ran off the road and collided with a tree.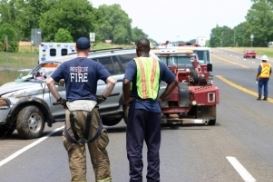 The driver, 32-year-old Tramaine LaShawn Bethune of Henrico, died at the scene.
Virginia State Police spokeswoman Sgt. Michelle Anaya stated that Bethune was the only person in the automobile at the time of the accident.
At the time of the accident, Bethune wasn't wearing a seatbelt.
Tragically, people die every day in automobile accidents that could have been prevented by simply using a seat belt. Buckling up takes one second, and it could potentially save your life.
#I-64crash #yorkcountyaccident