Kalfus & Nachman 1st Annual Back to School Giveaway
This event was a huge success! Kalfus & Nachman prepared over 1,000 students for returning to the classrooms through the Back to School giveaway. Our event staff did a fantastic job on giving away backpacks to the kids in our community in our Norfolk office parking lot. We even had special guests Rip Tide and Triton, the Norfolk Tides Minor Leagues Mascots, attend and support the kids in receiving their school supplies.
Check out some photos of the event below!
---
Kalfus & Nachman welcomes kids Pre-k through 8th grade for a back to school backpack giveaway!
Saturday August 27th, 2022
9 am - Noon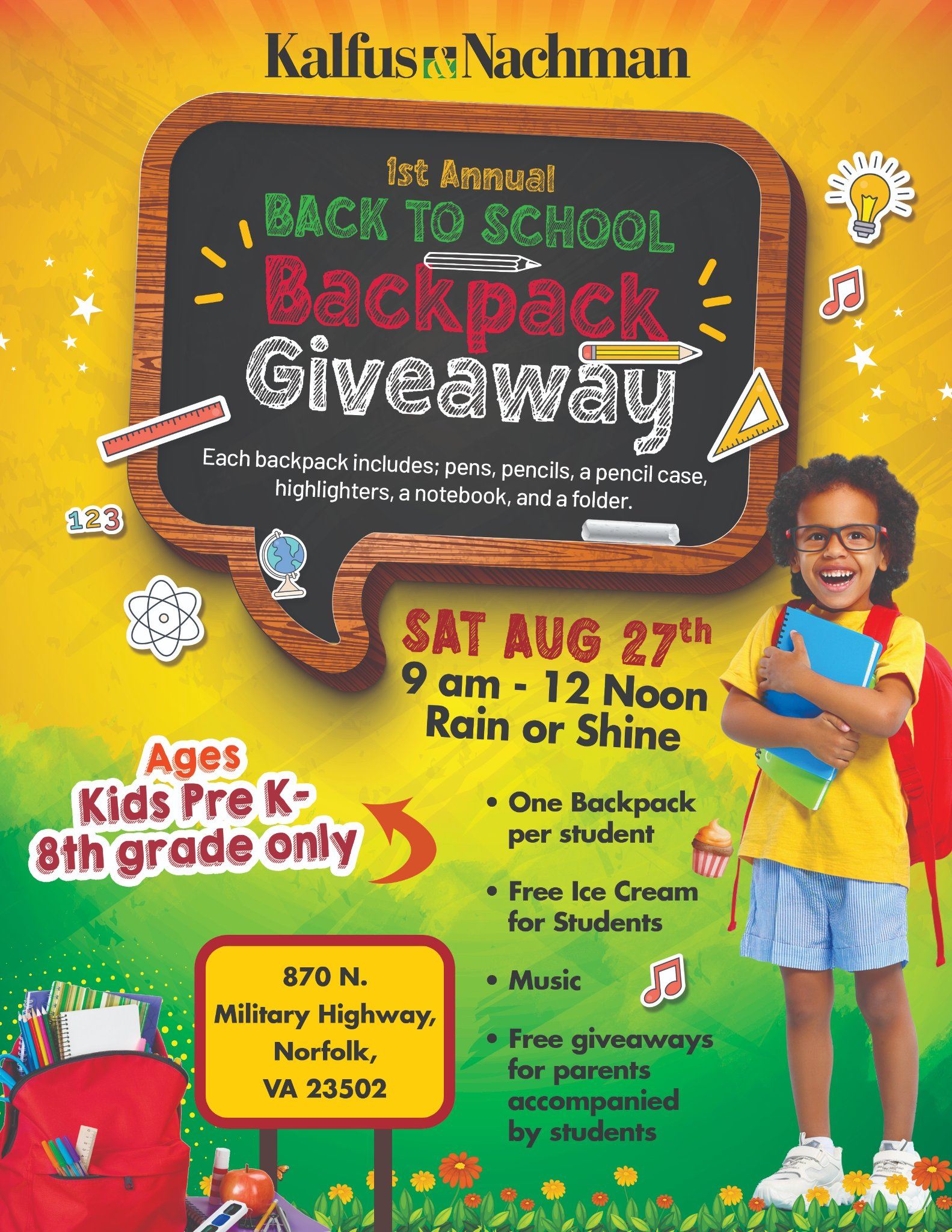 Hear from Our Clients
Testimonials
- Nancy Lewis

- Victor Gilmore

- AshleyAnn

- K. Williams

- Kathy Jadin
Our Results
We Mean Business